Thander – The Dog! He has helped Kerala police in many cases but his excellent service in bomb detection team will be remembered forever.
Retired Kerala police dog 'Thander' died due to illness in Thrissur yesterday.
He has served the police department for a very long time and joined the dog squad in the year 2009 and was working in the explosive detection wing at Kollam.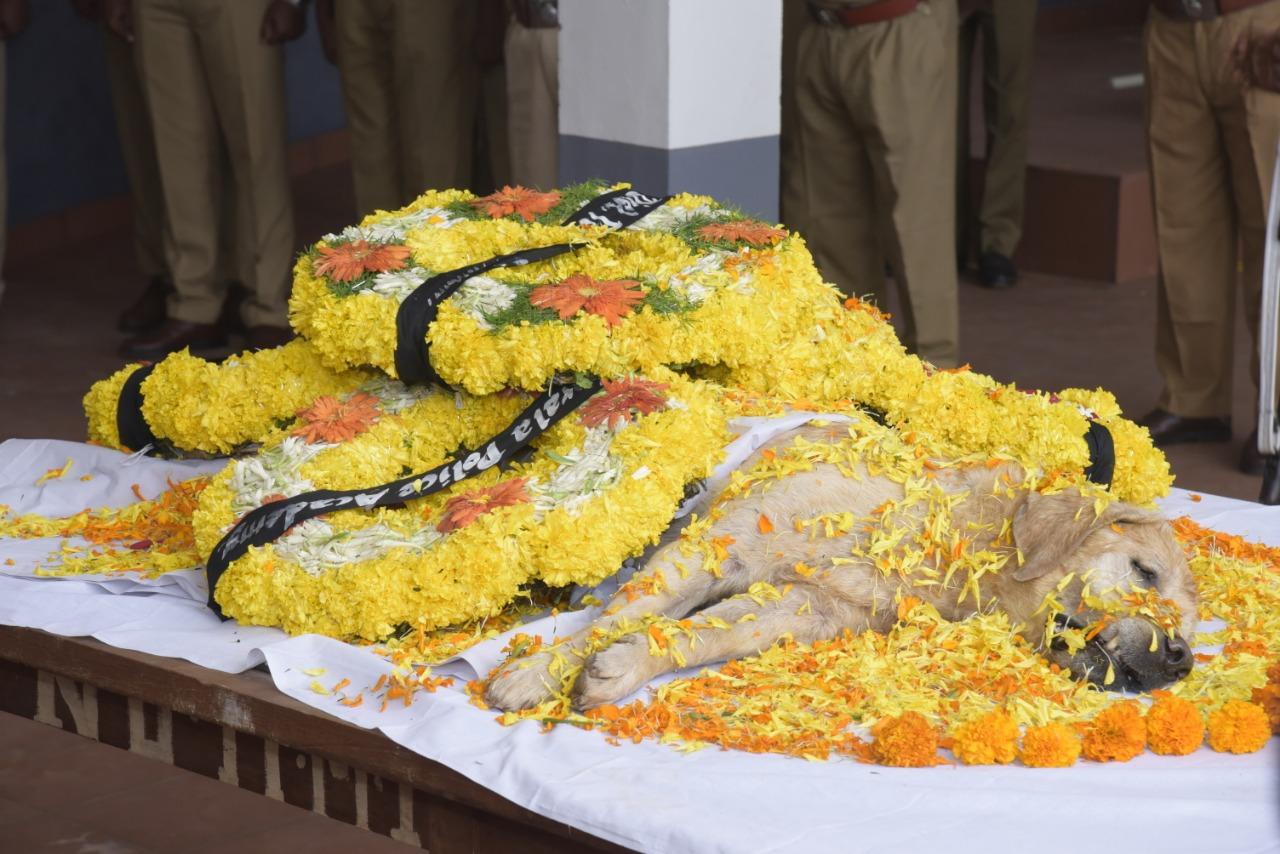 As we all will agree that every living organism must be saluted whosoever work for a good cause and we te humans have a lot of things to learn from Thander.
In his years of service, he has solved many cases and saved many lives. This reason is enough for which a large number of police officers gathered for the funeral to see him for one last time and thank him for his service to the nation.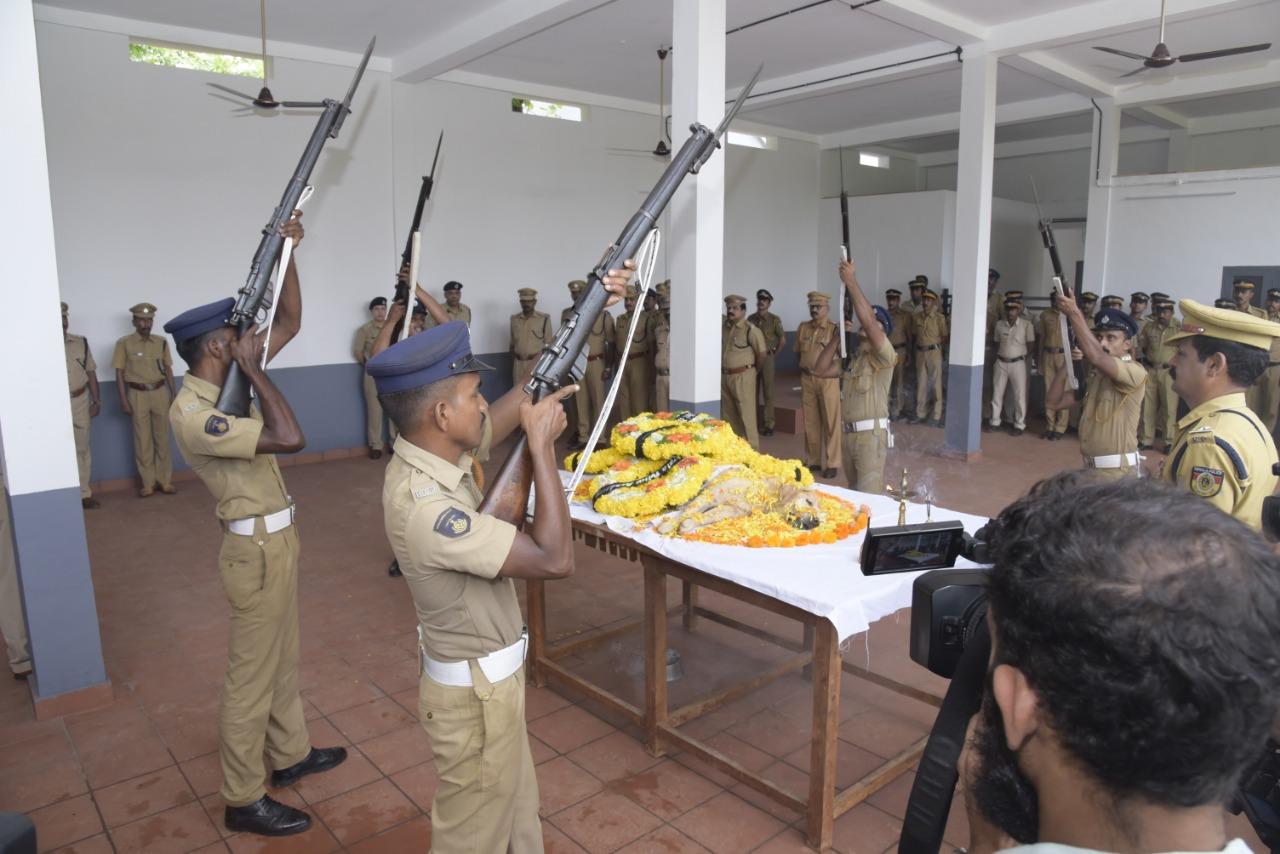 What making us happy is the Police department which cremated the dog with state honours.