Owning the sky!
Air India placed record orders for 470 jetliners from Airbus and Boeing as it looks to take on domestic rivals and international competitors under new owners Tata Group.
Several western leaders like US President Joe Biden, French President Emmanuel Macron, and UK Prime Minister Rishi Sunak, have hailed #AirIndia's decision to buy planes from Airbus and Boeing.
In a statement released by the White House, Biden said, "The United States can and will lead the world in manufacturing. I am proud to announce today the purchase of over 200 American-made aircraft through a historic agreement between Air India and Boeing. This purchase will support over one million American jobs across 44 states, and many will not require a four-year college degree. This announcement also reflects the strength of the U.S.-India economic partnership."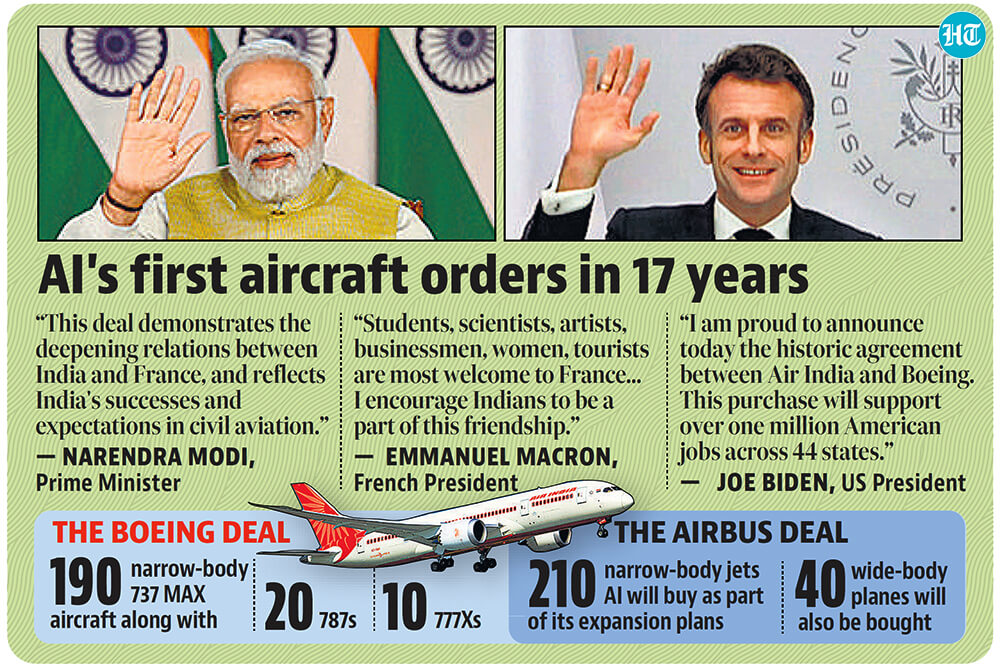 UK Prime Minister Rishi Sunak said in his tweet "This is one of the biggest export deals to India in decades and a huge win for the UK's aerospace sector. With wings from Broughton and engines from Derby, this deal will support jobs around the country and help deliver one of our five priorities – growing the economy."
This is said to Air India's first aircraft order in 17 years.