It's always overwhelming to see when our own people of Odisha and our traditional Odissi dance creates buzz around the globe. And this time it's the famous Odissi dancer Saswat Joshi & team of Aekalavya Dance Festival who are getting ready to something big.
Odissi Dance an identity of the state, is a soft lyrical classical dance and is regarded to be the oldest surviving dance forms. It has it's own distinct, verve, and beauty. Many dancers have put in a lot of effort and hard work to promote classical dance worldwide. So as internationally acclaimed Odissi dancer Saswat Joshi has also put in his year-long hard work and dedication in the promotion of the dance as well as recognizing the Guru's who have immense contribution to the art and providing the amateurs with a platform to present the art form globally.
After celebrating 8 long successful years at our own soil, Saswat took a step ahead to organize Aekalavya at a foreign land to spread the essence of Indian classical dance and preserve the sacred bond that a shishya and a guru share with each other.
2017 has been a remarkable year in the history of Indian classical dance festival. Aekalavya is the first classical dance festival to be organised at Temple of Fine Arts, Kuala Lumpur, Malaysia with the support of Indian High Commission from India to Malaysia. The 9th edition of Aekalavya based on the NAVA RASA ie; 9 human emotions was highly appreciated by the dignitaries and the gathering present.
The 10th edition of the festival was a great success and was celebrated at Indian Consulate General Auditorium, Dubai in association with Odisha samaj UAE and Indian Consulate Genral. The 10th edition was based on "DASAVATAR".
Taking a step ahead with great hope and aspiration, Aekalavya is all set to celebrate its 11th edition at the Victoria Theatre, Singapore on 13th April 2019.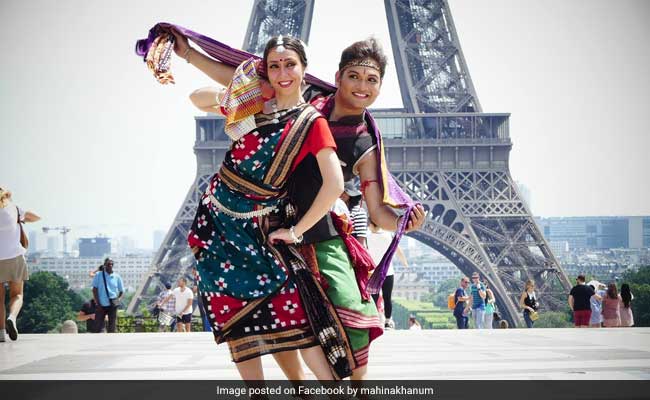 Aekalavya- A tribute to Guru shishya parampara is an initiative by Sangeet Ratna Shri Saswat Joshi and Lasyakala to pay salutation and gratitude to his guru who has always been guiding him through out his journey to reach the pinnacle of success. Its not only a classical dance festival, rather an effort to preserve the tradition of Guru-Shishya Pramapara in the modern days.
With deep insight Aekalavya was started in the year 2009. since then the 10years old classical dance festival has kept enthralling the state as well as the country. It recognises the Guru's and amature artists and honours them for their significant contribution to the art. It is the prestigious classical dance festival where guru and shishya both are honoured in the same stage.
In this season , the organisers will be felicitating the most renowned artists for their contribution to the art with " The Aekalavya Samman-2019"and they are:
Maalika Girish Panicker : A Bharatnatyam and Mohiniattam exponent from Singapore.
Sasmita Pal: An Odissi exponent from Singapore and the most celebrated choreographer.
Shallu Jindal: She is New Delhi based multitalented,charismatic personality and a leading exponent of Kuchipudi dance form. She is the co-chairperson of JSPL Foundation, Vice president of Flag Foundation of India.
The Ocassion will also be graced by Padamshree Dr. Raghunath Mahapatra, Padmashree Dr. Ileana Citaristi and many more eminent guests. An array of classical dances along with soulful classical music will be performed in the evening by the artists from Lasyakala Bhubaneswar, Nrutyadhara Singapore and Guest Artists. It is going to be an evening where people from India , away from India will be celebrating the oneness of Indians in a foreign land. It is being considered to be Asia's biggest classical dance festival where audience can witness different classical dance at one place.
Victoria theatre at Singapore first began as the Town Hall in 1862 and also one of the National Monument of Singapore.