It's exactly the one year since Odisha tourism has stepped up for promoting Odisha in all the major cities of India and abroad by working on some of the best strategic plans to identify, develop and promote Odisha as a top tourist destination.
And now following a year, the 'Odisha Tourism' is slowly turning into a brand and has drawn the attention of many individuals. A recent example is the Mumbai metro, whose pictures are becoming a web sensation and going viral on the social media with the image of famous International Odissi dancer Saswat Joshi on it, wearing a delightful Sambalpuri costume.
Also, seeing these pictures are making rounds on social media, we couldn't miss talking to the man himself- Saswat Joshi. 
In an exclusive interview with Odisha Shines, we've got to know a lot about his emotions after becoming the face of Odisha Tourism and about his upcoming projects and this is the thing that he said,
"I feel very proud and exceptionally glad. One of my fan from Mumbai sent me these photos and said people are taking selfies standing in front of the metro. And when I see myself all the banners and hoardings of Odisha tourism in foreign countries and in other Indian cities, it truly feels incredible. What can be more satisfying than this!"
In the event that you recall a year ago Saswat has performed on the renowned Sambalpuri Song Dalkhai re and that too in front of the Effiel Tower in Paris, this performance on western Odisha's well-known people melody turned into a moment hit and was on national – global news around then.
When we asked Saswat about his first reaction when he got to know that he was becoming the new face of Odisha tourism, he said,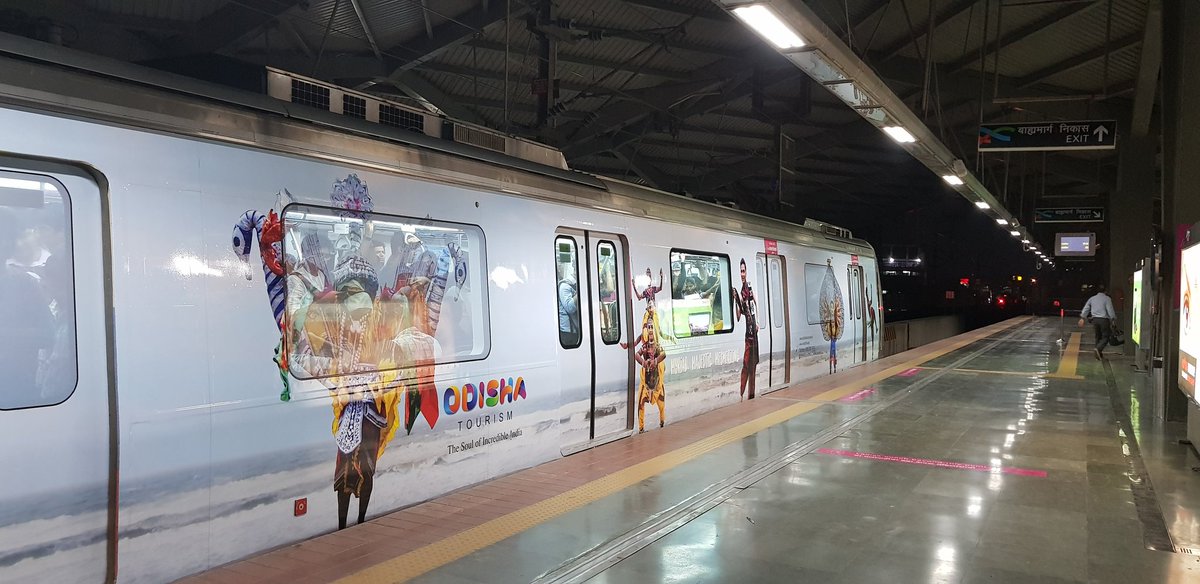 "I was literally blushing. And it was obvious! Just imagine I've been to more than 16 countries to promote Odissi and Sambalpuri dance and every time I visit any country, I always look if there's any sign of my state and seeing this is happening with that extent and me turning into a part of it is a great feeling.
I always wanted to promote the Sambalpuri Ikkat outfit and our weavers, most likely the reason I never remained away from Dhoti and Ikkat costumes when I travel to another country. This is my state, I'm proud of it and will do every bit till the end to promote its rich heritage, culture and tradition."
The person who has visited such a significant number of nations carrying his only intention of promoting our Odisha can't sit silently until the point when he makes his fantasy to wind up a reality to see Odisha's name all over the place. Moving further we asked about his upcoming plans to know his little secret projects and we got it what we were searching for!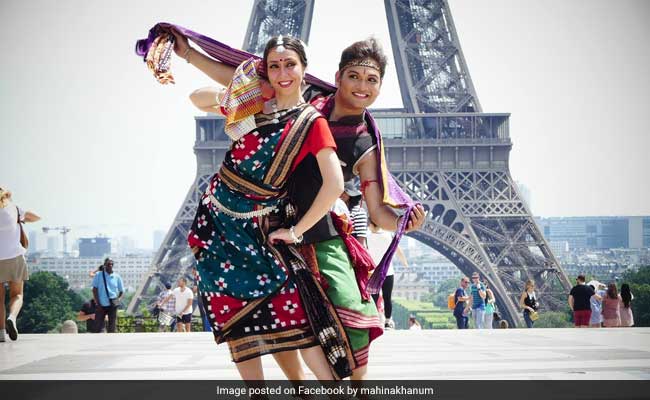 The next destination is Statue of Liberty in the United States Of America, where he will be doing 'Radha Prem Leela' very soon.
Well! We just can't keep calm to see the Americans cheering in front of the statue of liberty for the state probably they have never been to but mark their timetable and calendar for their next visit without a doubt.