The reason probably everyone is looking forward to the first session of this 17th Loksabha is state minister Pratap Sarangi.
The BJP minister from Odisha who has been chosen by PM Narendra Modi himself to initiate the discussion on the motion of thanks to the President's address.
On his maiden speech in the parliament today, Pratap Chandra Sarangi seems like the strongest voice representing the state Odisha at the lower house Lok Sabha.
Though his multilingual speech in Odia, English, Hindi, Bengali, Sanskrit impressed many of his followers, party leaders and the minister gained quite a number of fans on twitter, but at the same time, many find his recorded statements controversial.
The minister draws a perfect analogy from Ramayana to describe the importance of 'Villains'. And PM Modi lauded and laughed, probably he understood whom Sarangi is referring to a villain.
During his 30+ minutes' speech, Pratap Sarangi mentioned Odisha freedom fighters Gopabandhu Das, Veer Surendra Sai, Bakshi Jagabandhu and made the parliament understand the cultural and ideological values of Odisha.
What a speech Pratap Chandra Sarangi Ji… take a bow… tore into the opposition in every word. Shameless opposition speechless… https://t.co/EOIoWsmI5I

— ఏమి తోచట్లేదు…😕 (@subbu124) June 24, 2019
Listen to this hilarious story from newly elected MP Pratap Chandra Sarangi. He draws a perfect analogy from Ramayana to describe the importance of 'Villains'.

PM @narendramodi knows who he's talking about!😂😂 pic.twitter.com/s020HX9ec3

— Babjipv (@pvbabji) June 24, 2019
In maiden speech, Sarangi trolls opposition in five languages#sarangi #PratapChandraSarangi https://t.co/jp56dwscIQ

— NewsonFloor (@newsonfloor) June 24, 2019
Delivering his speech, Sarangi raised a massive debate on social media again!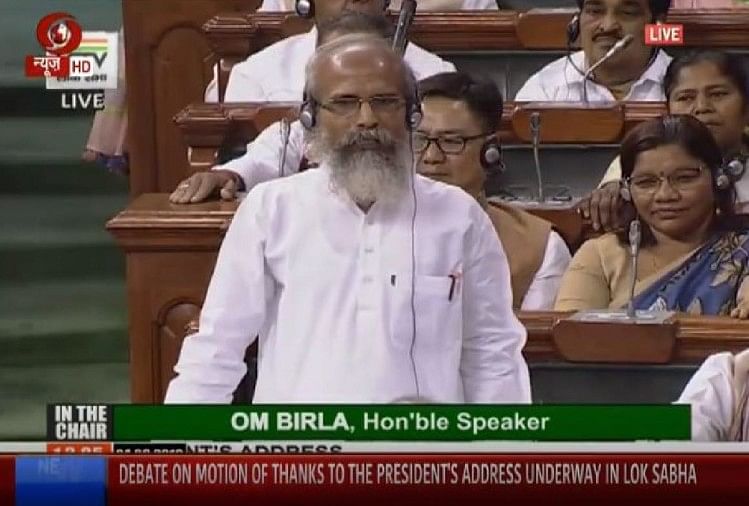 Those who do not love our country, those who do not accept the country's integrity, those who do not accept 'Vande Mataram', do they deserve to live in India.

Pratap Sarangi
In the end, Sarangi thanked PM Modi, quoting party's new stand on 'Sabka Sath, Sabka Vikash, Sabka Viswas!'