March 20 can be just another day for you going to the office, college, school, temple, park while speculating over the upcoming summer, but the Odia in me craves for "PAKHALA".
Did you just ask why? Bruh… coz it is Universal "PAKHALA" day.

We all know how much "PAKHALA" meant to us. It is not just a mere dish, it is simply a uniting factor among Odias. Over a period of time, the consumption of this watered-rice has been reduced and mostly found in rural areas.
But in an attempt to revamp the legendary, year-old Odia dish, many people started the trend of 'Pakhala Dibasa' and that's where the top-rated restaurants have started serving "PAKHALA" across the state
We, In this article, will shed some light on the situations that are best accompanied by "PAKHALA" and no other dish in the world can match that.
Yes, you heard it right!
1. It's Thursday and you don't wanna go to the Hostel-canteen.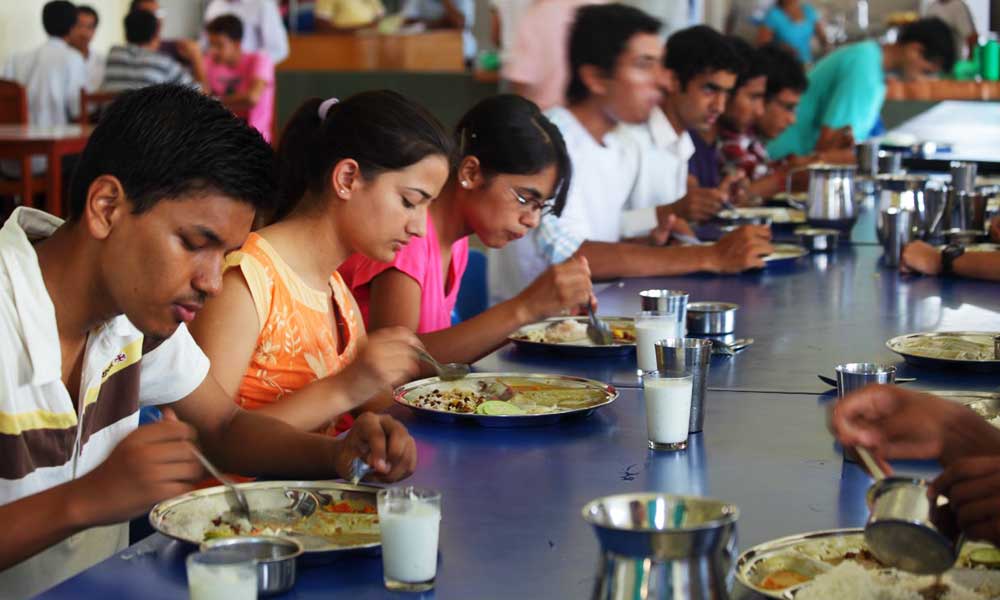 It's difficult to sync-in a Thursday dinner in a hostel canteen. While you are praying to GOD to save you from the "MIX-VEG", only the Almighty knows
what is the meaning of mix-veg when Potato is ubiquitous all over.
No worries, "PAKHALA" has arrived as a blessing in disguise for the rescue operation. We suggest, get some rice from canteen and ferment with water. Now go to the nearby dhaba and grab some Maccha Vaja or anything you feel will enhance the "PAKHALA" experience.
P.S- we are all sorted.
2. A marriage party is tonight and you want to turn on "Khane Ke Liye Jeeta hun" mode.
Most of the time our parents advise us to take a light meal before going to a marriage party, given that the fact they know exactly what is happening tonight. The "Mutton counter Guy" will become our bro in no time by the end of the dinner, thanks to the frequency with which you sought Mutton.
Well, trust me in this situation don't eat any other junk before the party and have some PAKHALA" and thank us later.
3. Party is over and Mutton is doing the talking. I mean you know that everything is not good with your stomach.
Now that you didn't listen to your parents last night and facing the consequences as in stomach problem, we strongly recommend you to only eat "PAKHALA" with "Alu-chakata" and things will be in control for you.
4. A cricket match is scheduled at 3 P.M this afternoon and you need some energy drink.
Though It might backfire to have "PAKHALA" before going to a cricket match as you feel a little lethargic but you can absolutely bank on the "PAKHALA TORANI" to get an ultimate impetus before the match. Hopefully, you will win the match.
5. Shall we fix a marriage between Summer and "PAKHALA"?
Needless to say, how summer and "PAKHALA" go hand in hand. If I have to compare their relationship with you and your loved ones, you will
feel insecure.
P.S.- Don't hold back to show your love to "PAKHALA" by citing it is too old and out of date.
You never know, "Old wine best to drink, Old friends best to keep and old books best to read" Happy Eating Pakhala…….. 😉
By-Ardhendu Sekhara Mahapatra