Odia standup comedian RIten Pattnaik has been making waves in the comedy industry with his unique brand of humor and relatable content. With his growing popularity, now he's embarking on solo tours to major cities of Odisha, bringing laughter and entertainment to the Odia youth.
The solo tour will be a treat for the Odia youth who are constantly seeking new forms of entertainment. Unlike traditional forms of entertainment, standup comedy is a more interactive and engaging experience, where comedians interact with the audience, and the audience plays an active role in the performance, creating a unique and unforgettable experience.
The Odia youth can expect to have a great time at these shows, as the Riten caters to his tastes and preferences. He talks about issues that affect the youth, such as relationships, social media, and the pressures of modern-day life with very relatable content. The shows are not just about jokes, the solo tours are also an opportunity for the youth to come together and enjoy a shared experience.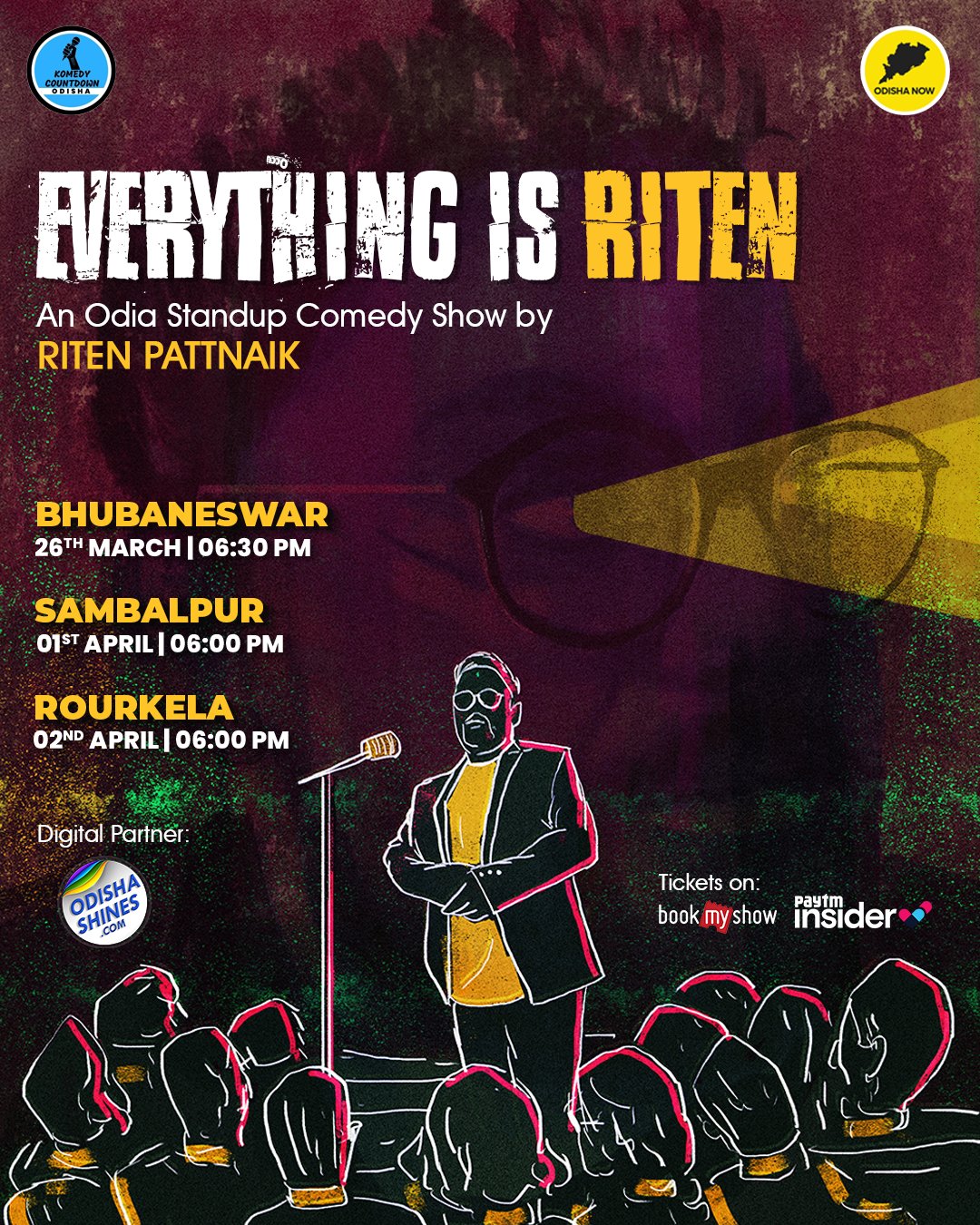 With his solo tour of major cities in Odisha underway, fans are eagerly waiting for his shows, and for good reason. Riten's ability to connect with the audience through local language jokes has made him a household name in the state.
Born and raised in Sambalpur, Riten started his journey in comedy in 2017 at Mumbai. He performed in several college events and open mic nights, where he quickly gained popularity for his relatable jokes and stage presence. As he continued to perform, Riten realized that his ability to connect with the audience through local language jokes was his biggest strength.
Riten's standup comedy is unique in that it is heavily influenced by his Odia upbringing. He uses Odia slang, dialects, and accents in his shows, which resonates with the audience and makes them feel like they are part of the joke. Riten's humor is a reflection of the everyday lives of Odia people, which is why it is so relatable.
The shows are going to be held in major cities of Odisha, such as Bhubaneswar on 26th March, Sambalpur on 1st April & finally at Rourkela (Tikkaway)on 2nd April; making it accessible to a wider audience.
Fans looking for tickets, can book here : https://insider.in/everything-is-riten-an-odia-stand-up-show-rkl-apr2-2023/event#
In conclusion, attending these shows is an opportunity for the fans to come together, connect with him, and enjoy a shared experience that is sure to be the best evening of their lives.