The 85 minutes Odia feature film Capital I, produced by Swastik Choudhury (of Odisha based Swastik Arthouse) and Susant Misra and directed by National Award winner Amartya Bhattacharyya, is now part of the global streaming platform – AMAZON PRIME.
None of the digital streaming platforms has an Odia film in their catalogue and 'Capital I' is the first Odia film to be present in Amazon Prime (US/UK). The makers are trying their best to bring the film to Amazon Prime India as well.
In 2015, the film was received with a lot of attention at its premiere at 'Festival du Film d'Asie du Sud Transgressif' (South Asian Alternative Film Festival), Paris, France in February 2015 where it was one of the six films in competition.
Amartya Bhattacharyya, the writer-director of the film, was listed by 'FantastikIndia' as one of the two most impactful Indian film personalities of 2015 in 'Les Fanta d'Or 2015'. It has been to over 20 international festivals so far and earned some gritty critical comments.
The film features first-time actor Pallavi and acclaimed filmmaker Susant Misra as the protagonist characters, around whom the film revolves. The music of the film is scored by Kisaloy Roy.
The film was shot in Bhubaneswar, Puri and Konark and portrays some breathtaking views of these places. The film revolves around a mysterious and unknown artist and depicts the transformation of a young girl's mind whereby she finds herself trapped in between the attractions of a real relationship and a strange relationship with her hallucinatory lesbian partner.

The film's director, Amartya Bhattacharyya on this occasion expressed – "I have always been saying this, the market has changed. It's time to evolve and find our place in the world market. I have always been trying to push the idea that the market of Odia films must grow beyond Odisha. The film is on Amazon Prime, US and UK, but not in India. We are trying to bring it in India too, but that's a different matter.
One must understand that in today's age, it's a sin to call a film 'regional'. Every film is universal, and it must be so. This should open up new doors for Odia cinema and must encourage producers to lean towards good cinema. Gone are those days of mainstream copy-paste. Things are changing, and things will change. It's better to support a healthy change than holding on to insecurities."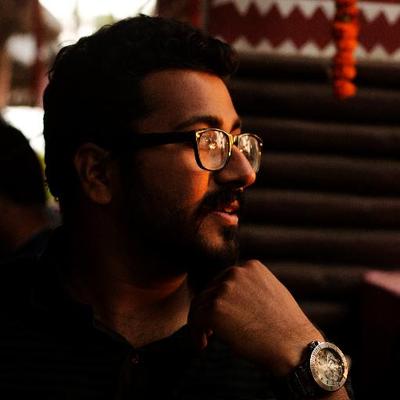 Swastik Choudhury who has co-produced the film said – "For the record, 'Capital I', is the first independent feature film of Odisha. It is the only film from Odisha that made its mark at several platforms including the 20th International Film Festival of Kerala in 2015. We need to embrace films that take our image global. If the like-minded exhibitors, financiers and other makers could come forward to collaborate, Odisha can easily make its presence felt in global platforms.
Unfortunately, we hardly emote co-culture among the film fraternity. It has been a tough journey without any significant industry support but we assure you that we will continue to put in every effort to take Odia films global"