Isn't it obvious that when you break the traffic rule, you pay the fine! We break it 10 times when the fine is as low as Rs.100, but we start complaining when the amount gets 10 times higher.
The reason is simple, we can't break it anymore intentionally and we can't pay that much amount as a penalty for traffic violations.
We Indians go abroad, praise about their strict rules and happily oblige to follow it. Dream of making India like foreign countries but if similar rules are applied here strictly, people start shouting and complaining.
People need to understand the new motor vehicle act is very simple, encourages those who follow the traffic rules and punishes the law-breakers.
What is the problem if we wear a helmet, Carry DL, Carry RC, Carry Pollution control certificate?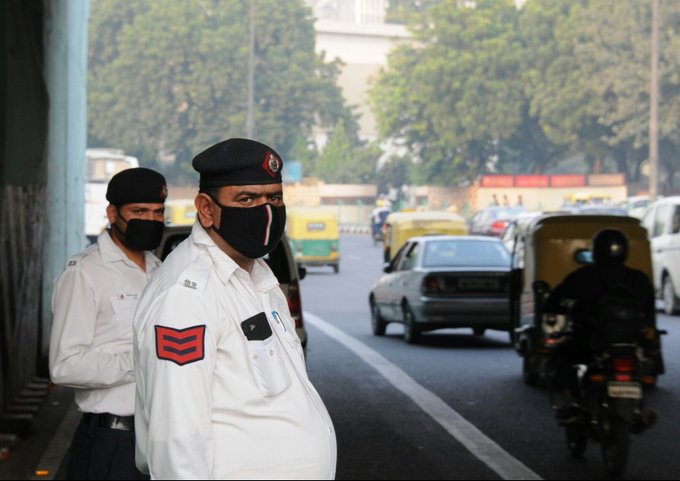 But in India, every good thing comes up with thousands of questions and this time it sounds genuine.
If there's an argument which can counter the heavy penalties under this new act is "The Great Indian Roads."
There's not a single city or state where you can find roads without potholes. Be it metro or non-metro, broken roads and stray animals are part of our daily life now. Just like the new act, this question is also very simple.
Who will pay for the damaged roads? Who'll be held accountable?
If we will compare the traffic penalty amount with countries like USA or Singapore, then this is very obvious people will raise voice for good roads, traffic management system and transportation facilities, which is happening right now!
Traffic fines increased manifold to thousands of rupees for each offence – while driving on such types of roads?? 😬😳#TrafficFine #Trafficviolation pic.twitter.com/ZsNjbcJYp0

— Rajiv Pal Satirism (@coolrajivpal) September 4, 2019
Saw 3 motorists skid & fall down in a span of 5 minutes. The roads have not been layered & are in pathethic condition 4 months now. In case you are wondering where this is cathedral road, one of d most busiest roads in Chennai! R#Trafficviolation rules fair? pic.twitter.com/lREWolMwKM

— Swetha Girirajan (@GirirajanSwetha) September 4, 2019
What will be challan for this road. #TrafficFine #Trafficviolation pic.twitter.com/3aWOUC5Qt0

— Girwar meena (@GirwarM) September 4, 2019