After a year of speculations and the big success of Reliance Jio, Mukesh Ambani has just dropped a bomb on all the Internet Service Providers and especially on the flagship film production and distribution companies by introducing JioGIgaFiber plan.
At one place, while the distributors are planning to bring more theatres in different cities across India, Mukesh Ambani's new plan sounds completely opposite.
Reliance JioGigaFiber will start from 100Mbps speed in its base plan but the announcement of giving set-top boxes, free 4K resolution HD LED Tv is getting all the attention.
What's More?
They call it "Jio First Day, First Show". The telecast of all new movies for JioGigaFiber premium customers. This means no more standing in long queues at theatres, no extra charges on online booking of tickets.
But will it be worth watching a movie at the cinema theatre? That big screen with Dolby sound and hundreds of excited audience. That's what PVR has explained in their recent press release.
After this announcement, India's leading film distribution company has said that "Theatrical exhibition is the foundation of the Film business and theatrical and at-home are two completely different experiences & each has their own places."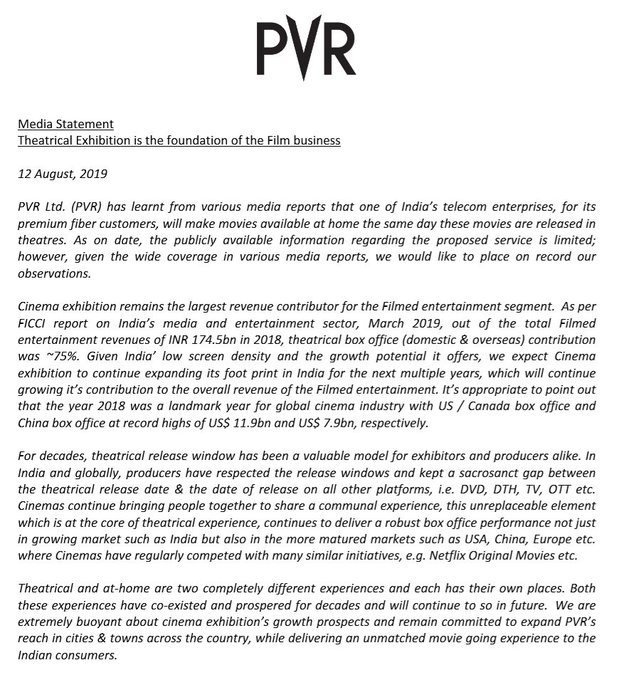 In short, the company is not very much worried about Jio and its plan but deep down inside the movie business, this is definitely going to affect.
Let us know what is your view on this!