Neither it happened before and nor anyone has expected that someday the land of Puri, in front of the Jagannath temple we will be seeing such horrific scenes.
Violence in Puri over the queue system and the vandalism by a social outfit is making news in every channel.
A social outfit named Jagannath Sena went on a rampage today morning, stone pelting, showing black flags, vandalising the temple office, shops, police barricades and it all happened to demand the withdrawal of Queue Darshan System in Puri. Amid the declaration by the district authority that the reform is on trial basis and not permanent, the Jagannath Sena activists took to the streets to protest across Bada Danda.
In a shocking turn of events, things went out of control when the protestors attacked Puri SP Sarthak Sarangi's house and ransacked Minister Maheswar Mohanty's residence. The queue darshan system in the temple was introduced on Monday an on exiperimental basis as per the suggestion of the supreme court.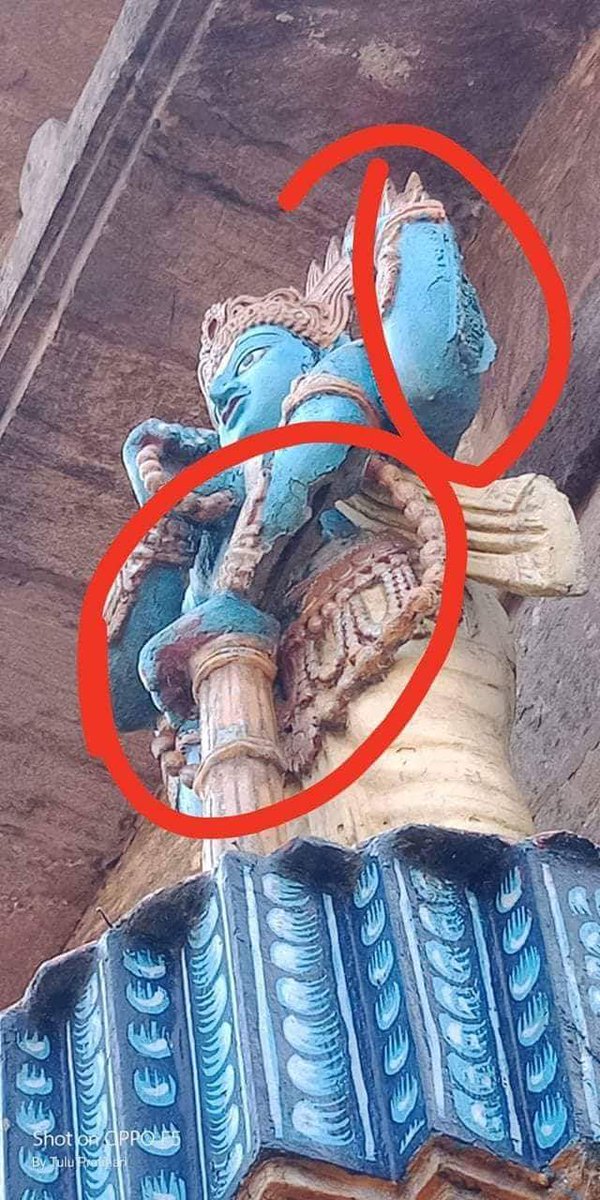 Various pictures and videos are going viral on social media after the violence and some of highlighted the damages happened to the 12th-century shrine.
While servitors are against the queue system in Puri temple, many people are openly coming out in support of the supreme court's decision and blaming the servitors hand behind this violence.
Oh! But no queue means getting mobbed, trampled upon, robbed, or even, molested by goonish elements, in the rush.

— Guru – eTestZone.com (@Equateall) October 3, 2018
ସେହି ଲୋକ ତିରୁପତି ଯାଆନ୍ତି ଏବଂ queue ରେ ରହି ଦର୍ଶନ କରନ୍ତି। ନିଜ ଭଗବାନ ଙ୍କ କଥା ଆସିଲେ ବିଶୃଙ୍ଖଳା କରନ୍ତି। ବିଲକୁଲ ନୀନ୍ଦନୀୟ କାର୍ଯ୍ୟ।

— Subhrajit Patnaik (@subhrajit518) October 3, 2018
They shouldn't claim themselves to be jagannath sena or bhakta or servitors looking at there way of agitation rather looks more to be political .Shame on this .

— Apriya (@apradhan16) October 3, 2018
ସର୍ବସାଧାରଣ ଶ୍ରଦ୍ଧାଳୁ ଭକ୍ତ ଙ୍କୁ ଅନୁଶାସନ ଭଲ ଲାଗିଲାନି .. ରାସ୍ତା ରେ ଟାୟାର ଜାଳି .. ସର୍ବସାଧାରଣ ସମ୍ପତି ଭାଙ୍ଗି ଶ୍ରଦ୍ଧା ଦେଖାଉଛନ୍ତି |

— Naveen Babu(ନବୀନ ବାବୁ) (@Naveen_udisha) October 3, 2018
What is wrong in que system, it is good for handling huge crowds #Puri

— pankaj agarwal (@pankaj_agrawaal) October 3, 2018
When was the last time Sec 144 imposed near SriMandira & FlagMarch done on GrandRoad, #Puri ? #PuriBandh @DebabrataTOI bhai, hope you are safe. https://t.co/bEroMIfU2S

— Ansuman Rath 🇮🇳 (@_AnsumanRath) October 3, 2018
Thousands of devotees visit Puri every day, Millions every month. If the administration is bringing an order the old system of Puri to ease the everyday hassle, then where's the issue?