Be it Kashmir or Kanyakumari, or be it earthquake or flood, there's only one team whom everyone trusts and they're always on time without any self-interest that our Indian forces. The intense work Indian navy is doing at cyclone affected Puri is winning all our hearts.
Both the major coastal cities capital Bhubaneswar and Puri are experiencing the worst days after 1999. But thanks to Indian Navy which is working on almost everything to restore the faith among people and to rebuild the city.
Indian navy continues relief operation with three Indian Navy ships using their integral helicopters. The helicopters are being utilised for airdropping food packets in areas which are inundated and inaccessible by road.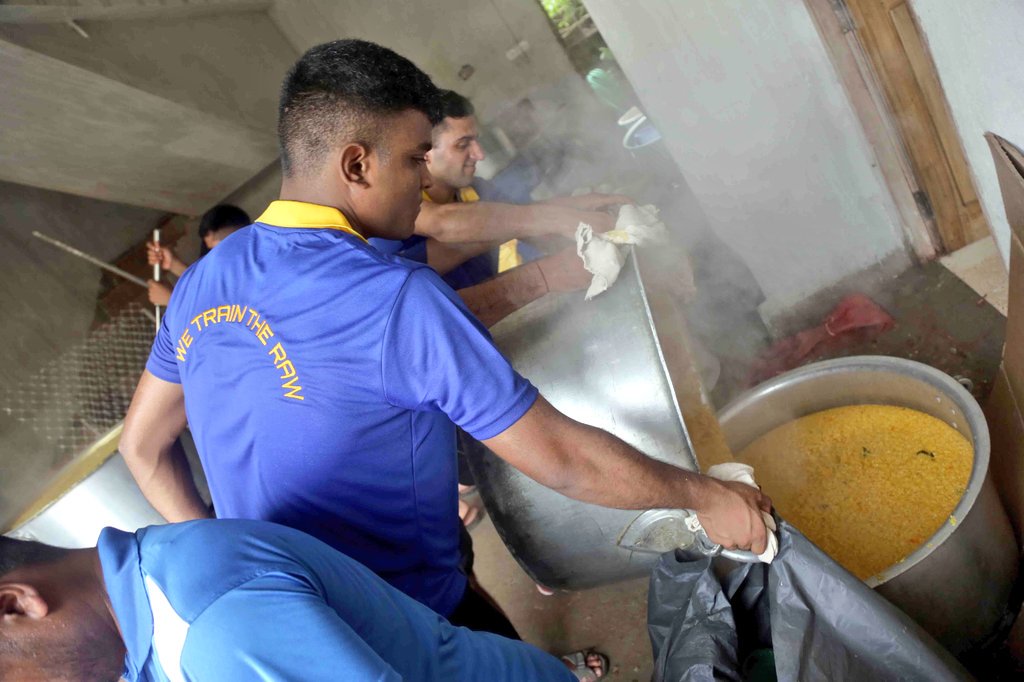 In addition, a relief camp and community kitchen at Pentakota village in Puri is catering for over 1,000 personnel. 5,000 litres of potable water was supplied to Chattragad village using a water bowser from INS Chilka. Supply of another 5,000 litres bottled water is being augmented from Visakhapatnam by road which was expected to reach the relief camp site by midnight on 05 May 2019.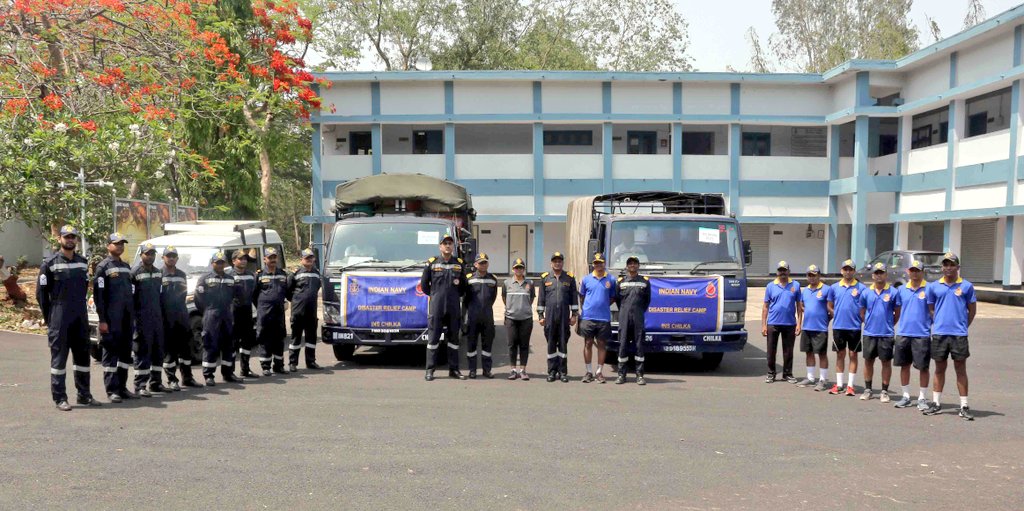 Based on a request from the govt. of Odisha, a naval diving team from INS Chilka undertook diving operations to clear off sand, plastic and other organic matter accumulated alongside the Kalijai floating Jetty.
The naval medical teams have set up medical camps at four locations at Chattraged and Jankia villages in Odisha. About 150 personnel have been provided medical assistance and medicines were distributed to those in need.
The medical team also sensitised the villagers on preventive measures to avoid water-borne diseases and discussed other health-related issues.
The teams also assisted in distribution of food to stranded villagers affected by the cyclone. As the navy says "We shall ensure the no one goes without food!"