It was somewhere between the discussions of Victory of Trump and endless deliberations of Digital India, a word with a totally new dealings was added in the Indian political history ,i.e, DEMONETIZATION, stripping a currency unit of its status as legal tender and marking a change in the National currency, which was by no means India's first tryst with the phenomenon. Suddenly, everybody in India realized that most of their cash no longer had any value in the world economy. Indians were thumbing through the instantly voided pieces of paper in their pockets which undoubtedly is penned down as one of the boldest governmental initiatives of the early 21st century.
It was on November 8, 2016 that the Prime Minister's announcement shook the entire nation as this move was entirely a bolt from the blue to meet the logistical requirements of the nation. PM Narendra Modi proclaimed an unscheduled live TV address to the nation at 8:15 PM IST declaring the circulation of all existing rupee 500 and rupee 1000 banknotes as NULL and VOID from midnight and announced the issuance of the rupee 500 and rupee 2000 notes.
As a consequence, India soon round to a halt, businesses shut down, Banks and ATMs were closed on the first public day, farmers reportedly could not buy seeds, employers had no way to pay their employees, hospitals were refusing patients who only had cash besides the innumerable difficulties faced by the common public.
It was indeed a bonafide upheaval. But India held it together this extreme inconvenience could be described as dutiful with a non-violence approach. It was a time which tossed every single Indian into the same boat and
set adrift on uniting the very first essence of "BHARAT vs INDIA".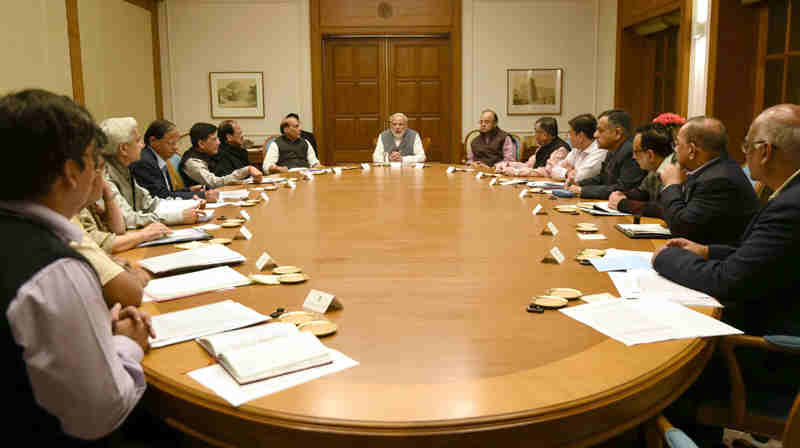 Now, after a span of roughly around one and a half years, it seems that we can surely unveil the suspense and the innumerable currency punctures claiming it to be a Parrondo's paradox.

According to Monishankar Prasad, an Indian Author and journalist who spent the demonetization period travelling the country and documenting the experience, "The situation on the ground for the urban citizen has normalized with cash back in the ATMs and circulation of currency back to pre – November 8th,2016 days." The dust has now cleared from the plans and processes, and now we can delve back and see the true implications of Demonetization on India.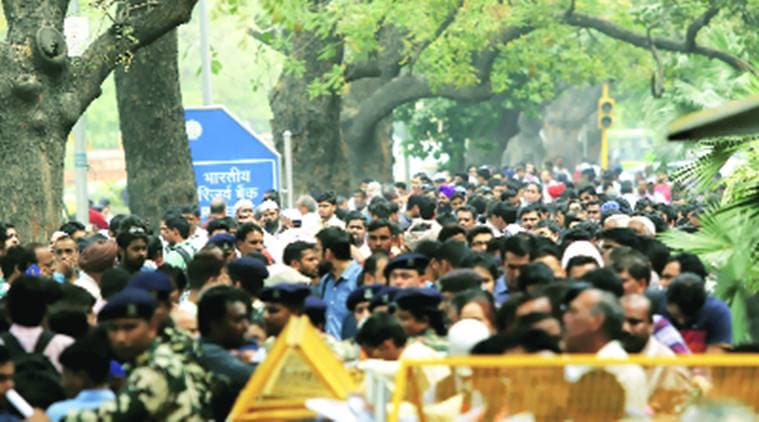 One of the main goals of Demonetization-as they were initially fixated by Modi was to weed black money from all its roots in the Indian economy and counterfeit notes out of the total political and social Indian system and perhaps also net the central bank a big payday in the process, as Unredeemed notes would mean a bonus for all their coffers.

But unfortunately, these goals were never met as 97% of the demonetized notes were turned in, meaning very little black money was caught stranded out and the central bank's estimated $45 billion bonus never transpired. Lets now drop down the curtain of the economy beholding the gist of this weapon that surpassed every policy and plannings of our country.
Tracing the lines of Manmohan Singh, during a Rajya Sabha debate, "Those who say demonetization is good in the long run should recall the quote, 'In the long run, we are all dead'.", which is perhaps speaking of the situation of the Indian markets in the world economy History as it can be tallied with one or more of these cash-love affairs as has been penned down :

The Reserve bank of India (RBI) annual report for 2017-2018 revealed that 99.3% of demonetized currency notes have come back to the Banking system, Which hangs a big question to the government being, "Where has all the black money gone?" This is particularly embarrassing with the 2019 Lok Sabha elections around the corner. woefully, the evidence is worth stating that it all cost a lot more contrasting a little profit from the steps.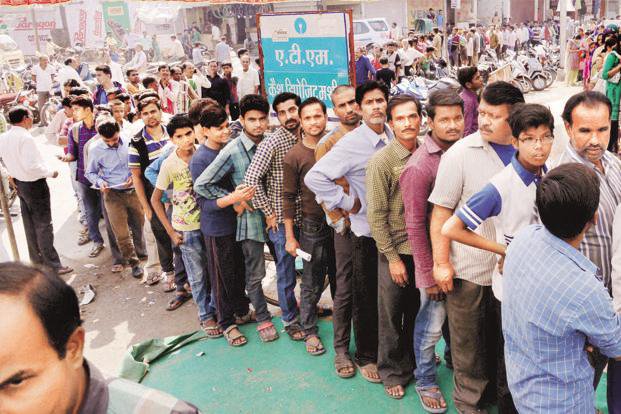 The
economic survey for 2016-2017
estimated the loss in economic output arising from demonetization to have been anything between a quarter of a percentage point to one percentage point of lost growth.
GDP growth rate slowed from 8% in 2015-16 to 7.1% in 2016-17 to 6.7%in 2017-18.

Demonetization would never have hit illicit wealth held as real estate, shares, gold, silver and foreign currency. only small time concealers of income keep their money in cash. These include women sacrificing on their incomes as savings to create a stash they could use to buy gold or in a health emergency,
It lead all such sacrifices to drown in vain hitting such people hard, not the big fish.
Nevertheless, Demonetization had a marked impact on the aspects of Indian life that was to be fundamentally upgraded. It exemplifies a stark success in its ability to get people to open digital bank accounts for the first time and to get acquainted with electronic payment systems.

India was able to coerce people into using Digital and online payments methods. Overnight, Digital payment points began popping up where they never were before, tying all vendors and the small labourers in one single thread walking into banks and signing on the dotted lines.
It not only had positive fronts on the Digitization but also it upgraded the Indian Railways as it marked the beginning of an era of online payments and online bookings more smoothly as the digital transactions in all modes increased by 23% to 27.5 million in May 2017 from 22.4 million in November 2016.
Also, the Advance tax collections showed a growth of 42% as on August 5 of this year over the corresponding period in 2016-17.
It also marked a growth in the number of people filing income tax returns rose by 25% in the said period with 56 Lakh new taxpayers coming into the tax net versus a prior period growth of only 9.9 %.
It made the banking system of India as a Robust system. According to RBI, almost all of the estimated rupees 15.4 Lakh crore in high -currency bills were removed from circulation late last year.
Closing through, there is a growing tendency in INDIA to treat all debates as political. First, you decide your argumentative approach towards either of sides you follow on. This is undoubtedly mired us on the intellectual side of the long process of politics with scientific evidence and analysis on India's Democratic people and their Ideologies. All in all, Despite Demonetization, India's Medium-term prospects are excellent as we know the two sides of a coin are not the same but are from the same composition so as to answer the below words in our vigorous minds as said by DEVAL GARG :



"
Between the Rise and fall of SENSEX and NIFTY, I don't know how billionaire SHINE
?"
Ending with a question on part of our government,
WILL DEMONETIZATION CURB MENACE OF BLACK MONEY IN THE LONG RUN?
Guest Column By- Sonali Sourav