Switching onto your television screen to watch prime time news at 9PM and what you see is a bunch of people screaming and abusing each other! Now imagine the anchors of DD.
That's what we call 'Noise' not 'News'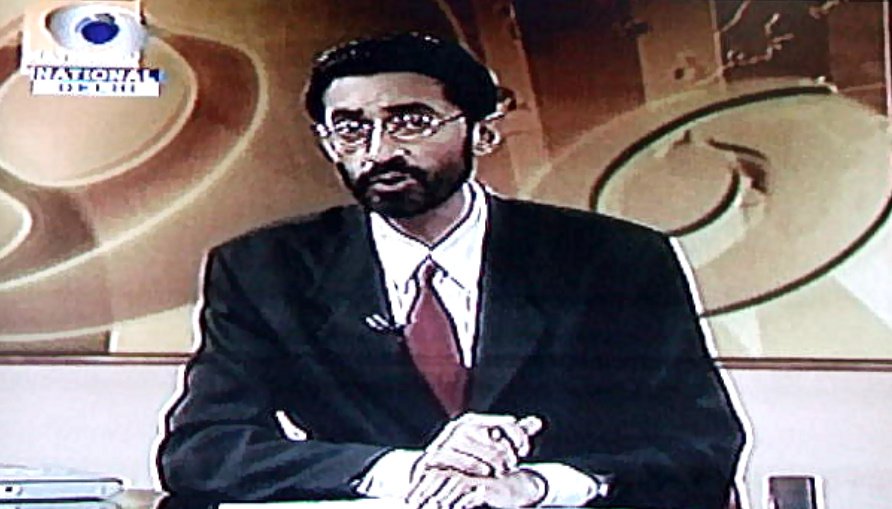 There'reabsolutely no comparison of today's news channels, their contents and even the news anchors with 90's era of news. When news channels and media agencies were not controlled by political leaders.
In the '90s anchors used to read the news in a specific reading style which has now changed with the time and this change has created their imprint on our mind forever.
Here's the list of some of the top anchors who used to rule the 90's news world with 'True News' not 'Bias Noise' with blind accusations and masaledar images on the screen.
With starched saree and small bindi, Shobhana Jagdish was quite a good news anchor who joined DD lately but became popular with her impressive voice.
Without any expression, with a striking personality, she used to read the news at night.
Joined DD on 1985, Rini played the role of an anchor in Door Darshan news, radio, documentaries and other various national and international conferences.
One of the longest served news anchor of Door darshan from 1967-97.
She was famous for her signature rose tucked under her left ear in her hair and draping the border of her sari around her neck in a unique style.
With an impressive voice, he was one of the best anchors of 90's news. Even now he's giving voice-overs for the metros in Mumbai, Delhi, Hyderabad and Bangalore.
It was her voice that led us through the death of Mother Teresa in 1997. Imagine if the same news will be read by current news anchors. It will be chaos!
But that's not all, Nalini Singh from Ankon Dekhi, Neelam Mishra the senior news anchor of DD Since 1995.
We know the same version of news reading will never come back on television, one of the reasons why we said it first that anchors of DD and News of '90s can't be compared with Noise of this century!