Not many people made it big in the Bollywood industry, especially those who don't have a filmy background. You might get recognition and become famous at some point but it's damn too difficult to carry that image and take a walk of fame in the B-Town.
But if you have the talent within you, then relax as you will definitely shine one day and narrate your success story to the people. And this ain't a struggling story but the success story of Bhubaneswar's very well known 'Entertainment Wala Daya'-that's what they call him!
An FTII, Pune alumni have managed many events and done celebrity management in the past and now he has started his journey in Bollywood with the 18minutes intriguing short film 'NAWAB', starring Aparshakti Khurana, Geetika Vidya, Maria Goretti, Mallika Dua and Zarina Wahab.
Since day 1, the short film is in buzz after getting featured on the leading entertainment mag Filmfare. Even Ayushman Khurrana, Aparshakti Khuranas' brother himself paid him a visit on the sets of Nawab.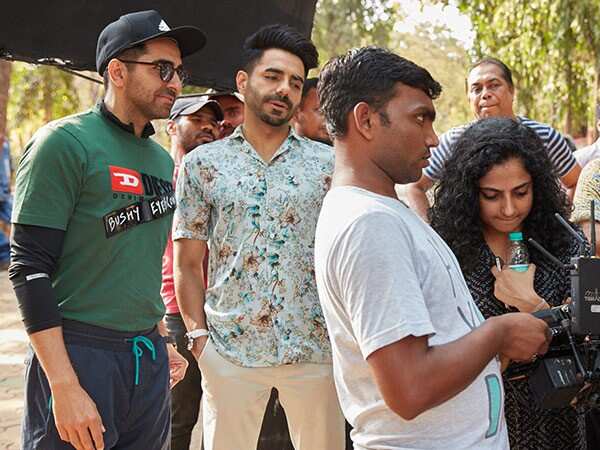 The movie is about a guy who gets stuck with his wife's dog when she leaves him and is written and directed by Mansi Jain.
As we all know that Bollywood is an industry, where you need to have tremendous patience to get success & with all the progress of his previous work, Daya Proves that he's here to stay.