The 1300 feet long and 700 feet wide historical Bindusagar lake is getting another makeover this winter.
With a glorious past, Bindusagar lake was one of those places which doesn't only have its historical values but also one of the major tourist spots and there is no doubt that the magnificent colourful laser show will add something new to this place and more tourists will gather here to enjoy the musical show with laser lights.
There was a time when Bhubaneswar Municipal Corporation received a show cause notice from The Odisha Human Rights Commission for it's negligence and fizzled attempt to revive this robust lake.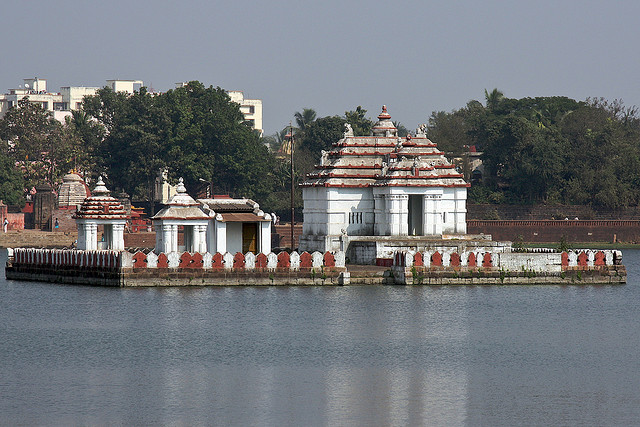 But seeing this excellent plan and the way this project is getting executed, keeping tourism in mind, the civic body has its own challenges in front of them to maintain the lake. One of the major challenge will be the local people and nearby temples which perform frequent rituals at the lake.
After investing crores of rupees, finally the lake is almost prepared to greet tourists at its place and effectively checked it as our next goal and we have already marked it as our next destination. In case you don't get convinced with the words, we've got the pictures for you. 😉
The makeover and the laser show work has been done by Premier World, a Kolkata based agency.