We could have mentioned our capital Bhubaneswar at first place but we decided to write about the place which is not a smart city but its' way of functioning is not less than any smart city of India.
Here we are talking about the silk city Brahmapur and it's municipal corporation BeMC, which is all set to operate Odisha's first-ever underground garbage bin facility.
What Else?
All the underground waste bins have been fitted with sensors that will send alerts to the control room as soon as they get filled. The bins will signal green if the waste level is below 40 per cent; waste up to 70 per cent level will signal yellow and the moment the waste reach 80 per cent, it will signal red in the dashboard and BeMC will send cranes to empty the bins.
Now that's worth rupees 5 Crore, isn't it sound amazing!
Talking about the city Bhubaneswar, which never fails to attract the spotlights; is additionally doing some excellent work for the fitness of its' smart citizens.
To promote green transport, Bhubaneswar Smart City Limited has introduced 2000 bicycles for public bicycle sharing or what we call PBS. With the similar technology of Zoom car sponsored bicycle in Kolkata, these cycles will likewise carry the GPS tracking system. This will not only encourage the smart citizens to use bicycles to remain healthy and fit but its' modest cost may pull the commuters to use it for their regular transportation.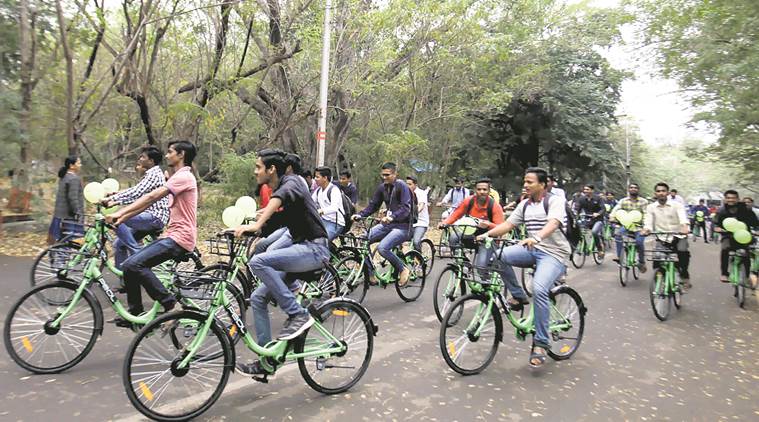 The service will be accessible for both the members and non-members. People with membership would not be charged for the first 30 minutes while following 30 minutes there will be charges according to the expense structure. The non-members, of the PBS system, however, have to give a minimal charge for the first 30 minutes as well.
It seems like the B-sisters are making some buzz for all the right reasons and we want it to continue!