"Bahubali- The Conclusion", the biggest motion picture in the history of Indian cinema is justifying each and every reason to celebrate it's release. The mammoth crowd waiting in queue for hours outside the multiplexes and it's still continue on the 3rd day of release as the madness is only increasing day by day.
Amarendra Bahubali, Bhallal Deva, DevSena, Sivagami, Kattapa, Avantika, the popularity of each and every character is beyond imagination.
Baahubali: The Conclusion set a record collection of Rs. 500 crore (US$77 million) before the release of the film through satellite and theatrical rights and crossed Rs.100+ crore on 1st day of release.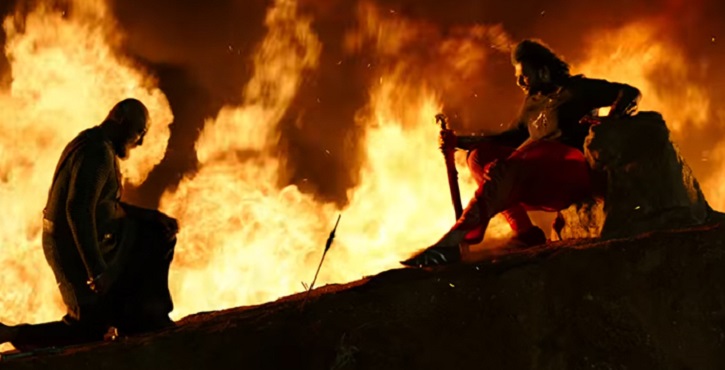 While Bahubali is ripping apart the world of Bollywood by it's huge popularity; released on more than 9000+ screens and in multiple languages,here we have the fan made ODIA trailer of 'Bahubali- The Conclusion' and it's nothing less excited than the Hindi. After seeing this we can only hope that next movie of Prabhas & S. S. Rajamouli will get release in ODIA language too.
Don't Forget to Subscribe To Our Channel And Share The Video With Everyone. Jai Mahismati!

SUBSCRIBE
Also Read- The Top 10 South Superstars Whose Popularity Is The Reason Of  Tollywood Crazyness In Odisha