Started in the year 2012, AIB aka All India Bakchod once ruled the digital platforms from Facebook to YouTube. Acted as torchbearers off and for male feminists, couldn't survive through #Metoo tsunami in 2018.
After a phase of controversies, finally, one of the most preferred channels has declared itself dead and shuts down all its operations.
Yes! AIB is gone for real and it's never gonna comeback anytime soon.
But before that, the channel sacked the founder of the group Tanmay Bhat with a statement. While another member Gursimran Khamba also got removed through the exit door with a straight face.
Channels Take On Tanmay Bhat!
AIB in its statement said that it was the CEO Tanmay Bhat & his lack of judgement regarding the accused Utsav Chakraborty which led to his suspension.
With no incoming revenue and huge operational cost, the team had to take a decision. Unfortunately, the decision was to shut down.
Where it all started?
On October 2008, multiple sexual harassment cases registered against one of AIB's member, Utsav Chakraborty who's also a former editor at Huffington Post India.
Even Gursimran Khamba was also accused of violating consent and emotional abuse by an unknown woman.
The Beginning Of The End!
As a consequence of all these allegations, Bhat was asked to step away from the company and Khamba was put on indefinite leave.
Many big investors and partners pulled out of active projects immediately after the news. Amazon kicked out Khamba & Tanmay from their show Comicstaan, Gormint. Even their very controversial and popular web show On Air With AIB was cancelled.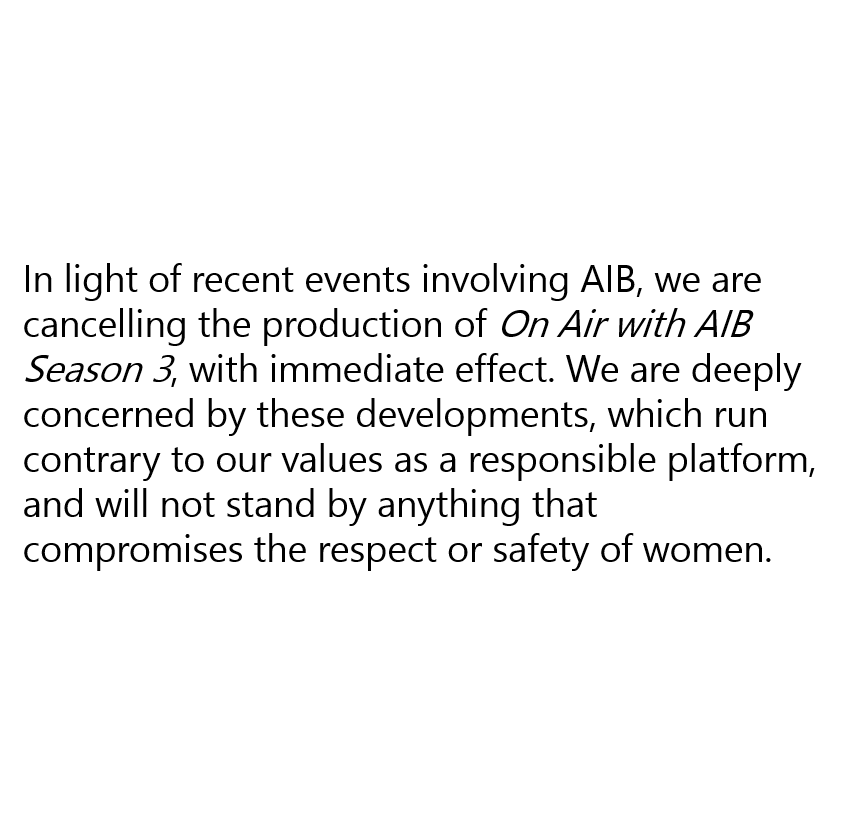 There was absolutely no way of getting any revenues as every leading individual in the team had invested a lot of their own profits into the company.
Whatever happened with All India Bakchod is an example that even your good work on PR management cannot save you from all the wrongdoings.
Whether it's rape, shameful tweet on Sushma Swaraj, Sonam Kapoor and filthy tweets on the girl child, "Almost each and every subsequent member of this group was sicker than the other.", said Ankit Gupta.
A whopping 3.5 million subscriber base couldn't save India's largest comedy group AIB from going down. Here's the final statement below.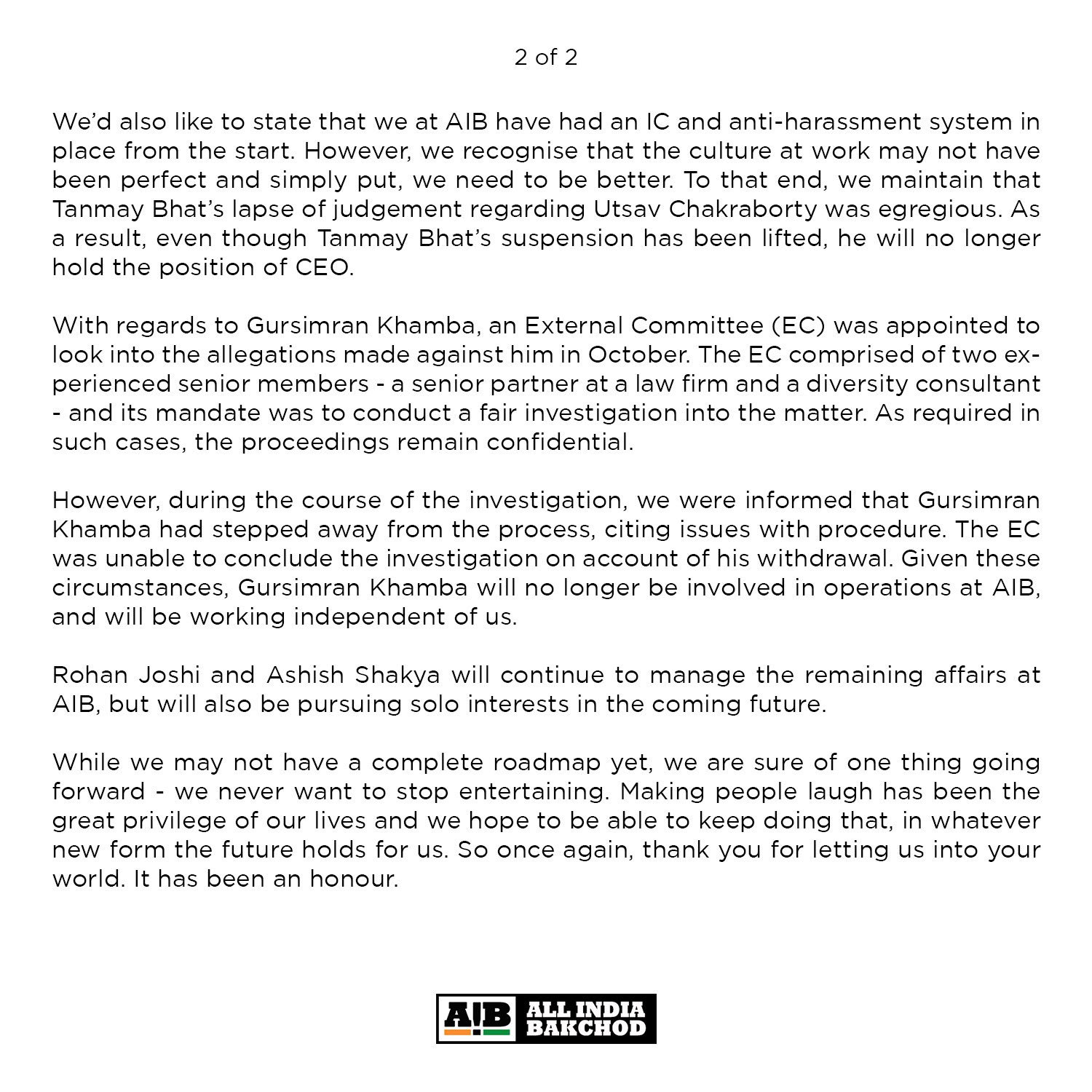 Good bye AIB!