If you think that princess exist only in Disney, you will be forced to change your thoughts when you check out this B-Town girl.
She is none other than Katrina Kaif dressed in a Midi that extends all the way to her ankles; she has sure set fire on Ran-Kat fans by stepping on the Red Carpet with Ranbir Kapoor who was in a semi-casual outfit.
This duo is all set to hit the screen with their new upcoming musical adventure romantic comedy Jagga Jasoos.
Rumors got life in them when the ex-couple decided to mark their presence on the second day of the South Indian International Movie Awards 2017 (SIIMA) cruising at Abu Dhabi. SIIMA got its existence in 2k12 and has been on a roll ever since. This two day event recognizes the upcoming stars on its first half and main SIIMA winners on the concluding day.
The hit couple from Bollywood was one of the presenters for the Best actress (critics) award bagged by Varu Sarathkumar which was collected by R. Madhavan on her behalf.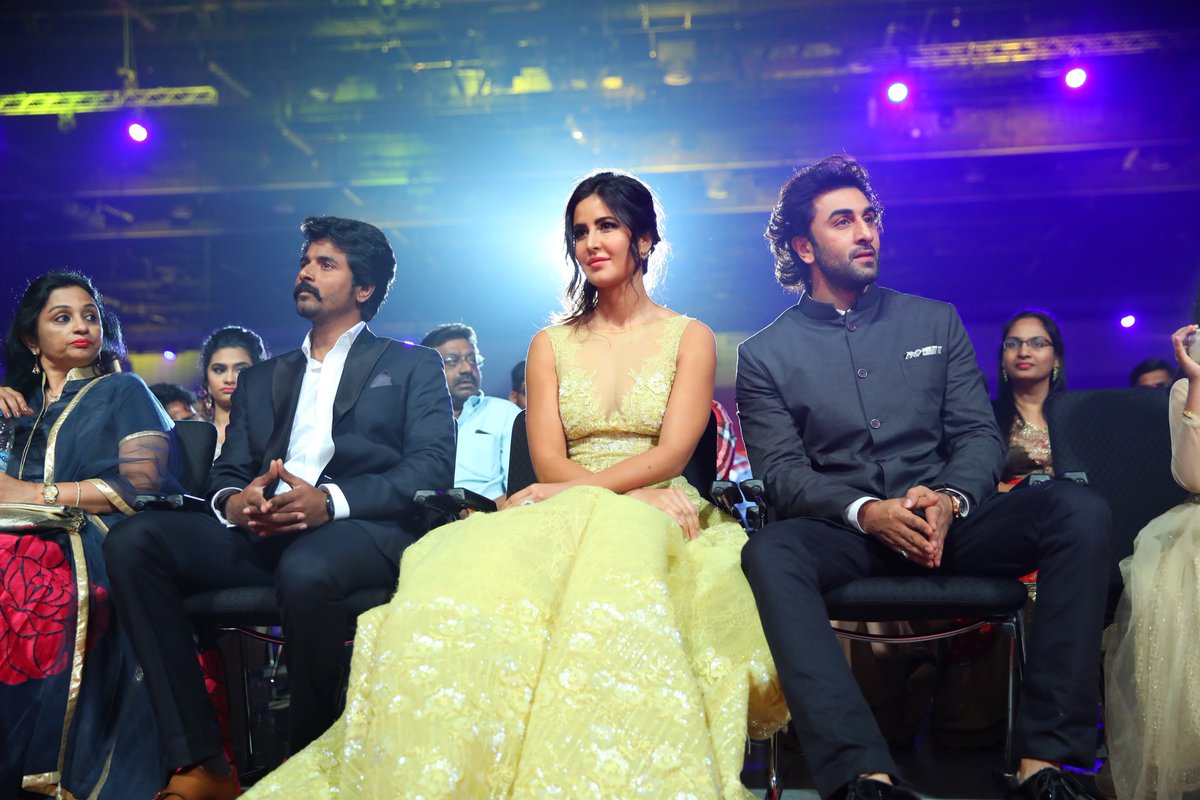 Ranbir's grooves on the song of Jagga Jasoos "Galti Se Mistake" lit up the stage as he fused in with the vibe of promotion which is now in its death bed. He took some time out to share the fact that it needs exquisite patience to work with Anurag Basu which stretched the shooting. The debutante Co-Producer, Ranbir Kapoor, is super excited about the upcoming movie and is expecting the impact that Barfi made which was also a masterpiece from Basu.
#RanbirKapoor & #KatrinaKaif enjoying #VIVOSIIMA 2017 DAY 2 #InAbuDhabi #SIIMA2107 @Vivo_India pic.twitter.com/Jnxql0WwpK

— SIIMA (@siima) July 1, 2017

Ranbir is not going to skip any chance for creating buzz and is using social media to encourage fans to move with the beat of the song "Galti Se Mistake" especially when the movie is clashing with Sridevi's comeback film, MOM!! It's now on time to decide whether Basu's magic will prevail or Sridevi's stardom!!
However, ex-flames from B-town have set an amazing sensation over the net, let's hope their movie is 'buzzy' enough!!