Bhubaneswar has now has a 15-feet tall statue at Jaydev Vihar,The statue made by entirely electronic waste stuff, named E-Ravana.
The initiative taken by Bhubaneshwar Municipal Corporation (BMC) and International Finance Corporation (IFC), part of World Bank Group, have installed it to spread awareness on the rising volumes of e-waste on the occasion of World Environment Day.
BMC Mayor Ananta Narayan Jena inaugurated the sculpture " E-Ravana" under the Clean E-Bhubaneswar Project, a part of the IFC-EU Eco-Cities Programme. This time India's turn to host World Environment Day, the effort stresses the importance of proper e-waste management, by raising awareness and a sense of responsibility among citizens.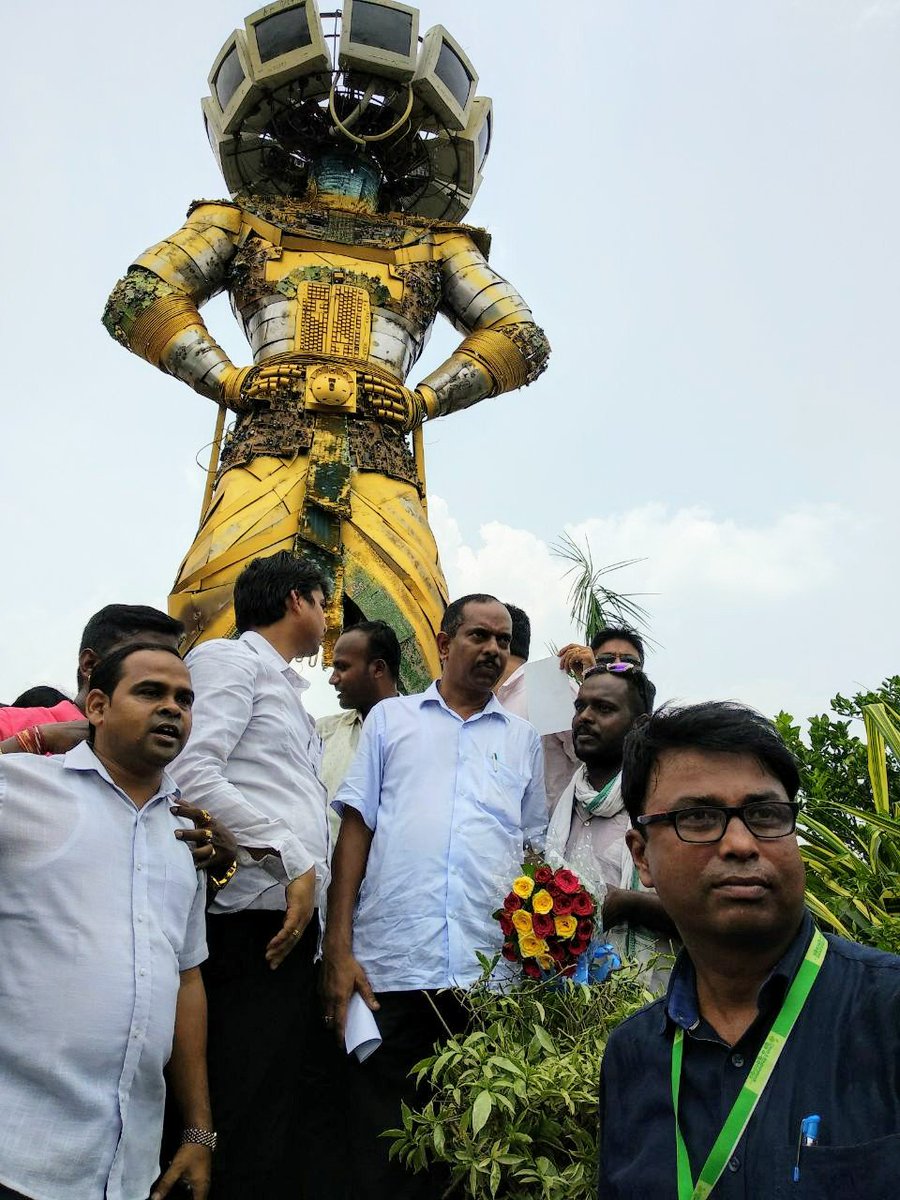 What & Why E-Ravan ?
E-gadgets are helping us doing our jobs easily, but once they are out of their life and become waste, they turn into burden and the danger grows like a demon. This sculpture is named of mythological demon king Ravana, of the epic Ramayana to emphasize the importance of paying attention to the e-waste issue before it grows out of control.
On #WorldEnvironmentDay, a 15ft high sculpture, made of #electronicwaste materials, resembling mythological character #Raavan, installed at JayadevVihar #Bhubaneswar, to spread awareness on evils of e-waste. Lets #recycle #ewaste pic.twitter.com/aZtv7LUMfn

— BMC (@bmcbbsr) June 5, 2018
Ravan has 10 heads,like this E-Ravan has 10 damaged computer monitors,mother board, key board,  in targeted circuits and other components of e-waste materials were used for the body parts.The statue was constructed by artist Pinaki Ranjan Mohanty and his team.